Welcome to City of Dearborn

City of Dearborn... A Place to Call Home!

In the City of Dearborn, we are defined less by boundaries on a map than by the sense of shared values our residents hold dear. Small town values, guided growth, preservation of historical, cultural, and natural heritage are just a few of the core principles that make the City of Dearborn a wonderful place to call home.

CHANGE OF EVENT: BRUSH DROP-OFF AND CLEAN-UP DAY WILL BE HELD OCTOBER 23, 2021 FROM 9AM TO NOON IN THE PARKING LOT AT CITY HALL. FOR MORE INFOMATION SEE EVENTS.

MUNICIPAL CODE - TITLE VII UTILITIES CHAPTER 700 ARTICLE II SECTIONS 700.100 & 700.300 It shall be a misdenmeanor for any person to tamper with any water line or make any connection to the water system for the City without permission from the Water Superintendent or to reconnect service when service has been discontinued for non-payment of a bill for service until such bill, including the reconnection charge has been paid in full.

DUE TO COVID-19 DEARBORN CITY HALL IS OPEN TO THE PUBLIC WITH THE FOLLOWING SAFETY MEASURES IN PLACE:
DOORS WILL REMAIN LOCKED, CALL AHEAD FOR APPOINTMENT (UNLESS THERE IS AN EMERGENCY). CALL WHEN YOU ARRIVE AT CITY HALL.
WE REQUEST ONLY ONE PERSON (FAMILY) IN BUILDING AT A TIME, SOCIAL DISTRANCING IS REQUESTED, FACE MASKS ARE ENCOURAGED.
WE WILL BE SANITIZING AFTER EACH CUSTOMER.
WE ENCOURAGE CONTACTLESS TRANSCATIONS BY THE USE OF DROP BOX, ONLINE PAYMENTS, EMAIL, US MAIL OR TELEPHONE.
The 2019 Consumer Confidence Report is now available. To access the report please click here...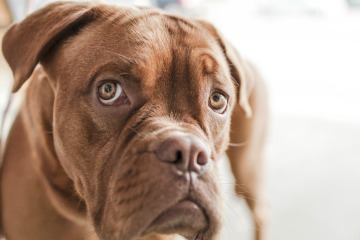 Support Local Animal Shelter
Looking for a furry friend to become a part of your family? Consider adopting a dog or cat from your local animal shelter. An adopted pet will provide unconditional love and companionship to all.